Summer Haven: The Catskills, the Holocaust, and the Literary Imagination
by Holli Levitsky, and Phil Brown (Academic Studies Press 2015). Summer Haven: The Catskills, the Holocaust, and the Literary Imagination provides for the first time a collection of the most important writing that explores the stories and struggles of survivors in the Catskills. In particular, this volume presents new and existing works of fiction and memoir by writers who spent their youth as part of the Jewish resort culture. Through these primary works, the anthology explores how vacationers, resort owners, and workers dealt with a horrific contradiction--the pleasure of their summer haven over against the mass extermination of Jews throughout Europe. This book also examines the character of Holocaust survivors in the Catskills:  In what ways did these people find connection, resolution to conflict, and avenues to come together despite their experiences that set them apart? The initial impetus for this project comes from two particular jarring components: Reuben Wallenrod's novel Dusk in the Catskills highlights the contradiction between leisure and destruction, and the bungalow colony founders of the film, Four Seasons Lodge can't find pleasure and solace in their summer vacations while in the midst of non-survivors. A special feature of this book is that the authors who are alive analyze their own work in light of history, to follow excerpts from their novels and short stories.
Growing up at Grossinger's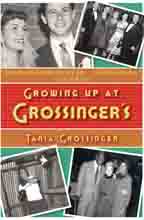 by Tania Grossinger (Originally published by David McKay Co, 1975; re-released Skyhorse Publishing, 2008). Her mother was the hostess at the relatives' hotel and got great inside stories on the staff, guests, and visiting sports figures and entertainers. This is a humorous book, while also providing a glimpse of life from an intelligent insider's gaze. No one else has written about the difficult life of being a "staff kid,"--a very in-between status in hotel culture.
In the Catskills: A Century of the Jewish Experience in "The Mountains"

by Phil Brown ($27.95, Columbia University Press). Phil Brown's anthology covers a century of fiction, non-fiction, and even sheet music. It is lavishly illustrated with photos, postcards, menus, hotel brochures & other items.
Remember the Catskills: A Hotelkeeper's Story

by Esterita "Cissie" Blumberg ($19.50,Purple Mountain Press, 1996; Paperback). Esterita Blumberg grew up at Green Acres Hotel, and eventually operated it. By sharing forty-five years of stories and memories, Esterita Blumberg helps preserve the rich tapestry of a historical time, an unforgettable place, and a remarkable people. The book has many photographs, advertisements, menus, and rate schedules.
The Rise of David Levinsky

by Abraham Cahan ($13.95, Penguin, 1993; Paperback) Cahan started writing about the Catskills in the early years of the century and his book is mainly centered in New York City, but the Catskills segment is important and well-known. Cahan was the first novelist to write of the "weekend husbands" and the tumult of the dining room. His character, David Levinsky, is a classic tragic figure, though we spend much of the book having trouble finding sympathy for him. Cahan's portrayal is mostly of the upper Catskills, an area already thriving before lower Ulster and Sullivan Counties took off.
Give Me Liberty or Give Me Monticello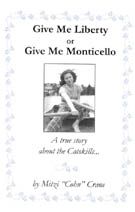 by Mitzi Crane(2000, privately published Available for $10 from Mitzi Crane, 7705 Dundee Lane, Delray Beach, Fl.  33446) This is a charming memoir of a woman who became an entertainer who is still performing in Florida.  One of the interesting historical contributions is the life of her parents whose parents were temporary partners in fifteen hotels, one of the variations on the Catskills hotel business.  There are interesting stories and lots of reproductions of photos and menus.
It Happened in the Catskills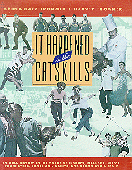 by Harvey & Myrna Frommer ($16, Harvest Books, 1996; Paperback). This oversize book is full of photos and graphics of the Catskills. It has good information on the entertainment aspect and on the workings and development of the big hotels. There are abundant quotes from the many Catskills entertainers, staff, owners, and guests that the Frommers interviewed, and is a fun book to travel the Mountains with.
Eat First–You Don't Know What They'll Give You, The Adventures of an Immigrant Family and Their Feminist Daughter

by Sonia Pressman Fuentes ($32.99, hardcover; $29.99 paperback (+ s/h), Xlibris Corp, 1999; also avail at amazon.com, borders, and barnes & noble). Sonia, who grew up in the Catskills in the 1930s and '40s, became a founder of the women's movement, an author, public speaker, and lawyer. Her book, written with humor and a Jewish flavor, is replete with stories of her life in Woodridge and Monticello, from whose high school she graduated. Her parents ran a kokhaleyn in Woodridge and owned and ran the Pine Tree Bungalow Colony on the Port Jervis Road (Route 42) in Monticello.
Approaching Eye Level

by Vivian Gornick ($11, Beacon Press, 1996; Paperback) is a collection of essays that includes "The Catskills Remembered," which is also a caustic take on Mountain life. Her college years as a waitress provide an interesting viewpoint on the sexism of the milieu, and a critical approach to the guests.
Catskill

by John R. Hayes ($23.95, Thomas Dunne Books/St. Martin's Minotaur). In 1938 three men with rifles fire on a dilapidated farmhouse full of Jewish families. They kill a local Gentile woman. The stage has been set by KKK members burning a cross at a local house where nuns are visiting a local resident, the oldest member of an old-line Irish family. This first novel, a mystery, stems from Hayes many summers vacationing in Swan Lake before World War II.
The Inn at Lake Devine

by Elinor Lipman ($13.00, Vintage Press, 1999; Paperback) It's 1962 and all across America barriers are collapsing. But when Natalie Marx's mother inquires about summer accommodations in Vermont, she gets the following reply: The Inn at Lake Devine is a family-owned resort, which has been in continuous operation since 1922. Our guests who feel most comfortable here, and return year after year, are Gentiles. For twelve-year-old Natalie, who has a stubborn sense of justice, the words are not a rebuff but an infuriating, irresistible challenge. In this beguiling novel, Elinor Lipman charts her heroine's fixation with a small bastion of genteel anti-Semitism, a fixation that will have wildly unexpected consequences on her romantic life. As Natalie tries to enter the world that has excluded her--and succeeds through the sheerest of accidents--The Inn at Lake Devine becomes a delightful and provocative romantic comedy full of sparkling social mischief.
A Summer World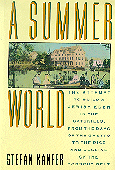 by Stefan Kanfer ($31.63, Farrar Straus & Giroux, 1989; Hardcover) Not a Catskills veteran, Stefan Kanfer spent considerable time traveling through the area to write this social history. He mines many historical sources, and presents an interesting look at the changes over time, beginning with the crowded East Side of Jewish immigrants and going up to the orthodox and Hasidic influx.
Summer on a Mountain of Spices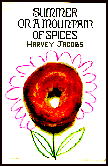 by Harvey Jacobs (Harper Collins, 1975) is full of the sexual exploits of hotel workers and guests providing a humorous outlook on lots of hotel life. His descriptions of the casino, including the owner's planning and construction, are wonderful-- there is even a gangster who stashed his girlfriend in the hotel when he's in trouble with his associates.
He Had it Made

by Sydney Offit ($11.95, Beckham house, 1999; Paperback) Originally published in 1959 (Crown), not enough people have read this wonderful book. Still active as an author of both children's and adult books, Offit provides the single best sketch of Catskills dining room and kitchen life ever written. The novel's fictional Sesame Hotel is really the Aladdin, still owned by Offit's mother-in-law, Carrie Komito.
The Rabbi in the Attic

a collection of short stories by Eileen Pollack (Delphinium Press, 1992). The title piece is a comic novella about a small orthodox congregation in the Catskills that fires its ultra-observant rabbi, only to find that he refuses to leave the house that came with his job. The congregation has mistreated so many rabbis that the seminary will not send a replacement; the only rabbi the shul's trustees can find is a zealous Reform woman rabbi who nearly flunked out of school and can't sing worth beans. If she wants the position, the trustees inform her, she must find a way to evict her predecessor from his house. Another story describes the invasion of Bethel (White Lake) by hordes of hippies during the Woodstock summer of 1969. Although born in Liberty, Pollack's grandparents owned Pollack's Hotel in Ferndale. Her work has appeared in top literary journals such as Ploughshares, The New England Review, and The Literary Review.
Borscht Belt Bungalows: Memoirs of Catskill Summers

by Irwin Richman ($34.50, Temple University Press, 1998; Hardcover). Every year between 1920 and 1970, almost one million of New York City's Jewish population summered in the Castskills. While much has been written about grand hotels like Grossinger's and the Concord, little has appeared about the more modest bungalow colonies and kuchaleins where more than 80% of Catskills visitors stayed. Richman's narrative, anecdotes, and photos recapture everything from the traffic jams leaving the city to the strategies for sneaking into the casinos of the big hotels. He reminisces about the changing fashions in indoor activities and in sports like handball, baseball, and basketball, and he recalls the moment the swimming pool became a necessity. The trials and tribulations of the small-time entertainers are here, too, along with those of the guests and owners--everything that made summers memorable.
Sullivan County Borscht Belt

by Irwin Richman ($18.99, Arcadia, 2001; Paperback) Following up on his recent book, The Catskills in Vintage Postcards Irwin Richman now gives us another graphically rich book that tells the story of the Jewish resorts. This book has 200 photographs, postcards, and memorabilia of the Sullivan Country experience, which is divided into four sections: 1) Sullivan County before the Borscht Belt; 2) Borscht Belt towns; 3) Kuchalayns and bungalow colonies; 4) Hotels. Richman's excellent captions to his artfully chosen graphics are a terrific way to return to the daily life of Catskill summers. Richman uses the messages written on many postcards to tell us more about their history.
Catskill Hotels

by Irwin Richman ($19.99, Arcadia 2003; Paperback) is another marvelous collection of graphics ranging from the later 19th century to the present. There are over a hundred reproductions of maps, postcards, photos, rate cards, and brochures. Among the unique touches is a section showing the link between the Catskills and Miami Beach.
Catskill Summers

by Mel Senator.(Xlibris Press, 2000) Senator's fiction is very firmly based on the real events of his fifteen years at a kuchalayn in Ferndale in the 1940s and 1950s, aided by interviews he recently conducted with family and friends.  Summer Farm, with its eight bungalows and 23 kuchalayn rooms, continued to operate as a farming enterprise, and Senator gives us a valuable look at how residents' children often helped with farm chores, including a whole chapter on the "garbage run" to the colony's own dump.    Senator explores another aspect of life untouched by most writers  the Chalutzen (Young Pioneer) camps where youth trained for aliyah to Israel.  The Catskills were an important location for this, and Summer Farm opens it property to a group that has no physical property of its own.
Dusk in the Catskills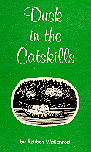 by Reuben Wallenrod. Written in Hebrew, when he was in Israel, Wallenrod provides something of an 'outside' look at the Catskills. More than any other author, he portrays the difficulties faced by Catskills hotel owners and guests as they vacationed in the time of the Holocaust. He follows the resort season's cycle, almost as if it were a religious cycle. No other novelist portrays the transition from informal farmer's boarding house to hotel. The impending decline of the Catskills, the novel's "dusk," is always present, even though the brilliant heyday of the Catskills' golden years is just starting.
The Witch and the Borscht Pearl

by Angela Zeman ($16.95, Pendulum Press) When Mrs. Risk's widowed friend, Pearl, a former Borscht Belt comedienne, finds herself broke, her long-time manager, whom she plans to marry, arranges a comeback--a live Thanksgiving Day national TV special from a renown Catskills resort. Then Pearl's famous Borscht Pear necklace is stolen and Solly is murdered. When the police think Pearl did it, Mrs. Risk rejects the idea that her friend murdering in a fit of jealous rage. But can she prove it, before the killer strikes again?
Memoir of a Catskill Hotelkeeper II
by Carrie Komito. Carrie, who died in 2007 at age 102, once spoke at the History of the Catskills Conference, was a renowned hotelier till she retired and sold the hotel at age 96. She tells stories that might not otherwise show up in hotel memoirs: a terminally ill child enjoying his last chance at a Mountain day camp, a convention of gay men, a handyman dying at the hotel. Carrie recounts humorous escapades, as well as stories of helping depressed guests and alcoholic workers recover their lives. A child sleeps in a bathtub because all the rooms are sold out. A guest turns out to be a con man scamming hotels with fake injury claims. These short vignettes offer a glimpse into the amazing variety of workers and guests that a Catskills hotel owner encountered over the years, and it's a welcome addition to our growing library.
Bungalow Kid: A Catskill Mountain Summer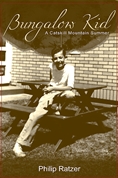 by Philip Ratzer (SUNY Press July 2010 $14.95 paperback). The year is 1958. Philip, a twelve-year-old kid from the Bronx, is getting ready for his family's annual trip upstate, where he'll spend the summer in a bungalow colony in the tiny village of Loch Sheldrake, a faraway fairyland of mountains, lakes, starry nights, and dewy mornings. With his colony friends, he'll explore the woods and fields, have an array of adventures, and even experience the special charm of a childhood summer romance. It was a time and place of wonderful memories wistfully looked back upon fifty years later, and lovingly recalled in this humorous and poignant memoir. What young Philip didn't know was that there would never be another summer like this one. He was not alone. In the 1950s, about two thousand bungalow colonies dotted the countryside of Sullivan and Ulster counties, catering to an estimated one million people a year who spent all or part of their summer in "The Mountains." Among them were countless kids like Philip, who today carry with them the fondest of memories and a nostalgic longing for a precious moment in time that can never be equaled. Today, they find themselves returning to the country, seeking out the places where they stayed so long ago, only to find that the world has changed a lot in fifty years, and time has a way of erasing all evidence of a world that used to be. Bungalow Kid vividly recreates what it was like to be a city kid in the Catskills in the 1950s, and reaches out to all those kids, now grown, who would very much like to go back.
Memoir of an Independent Woman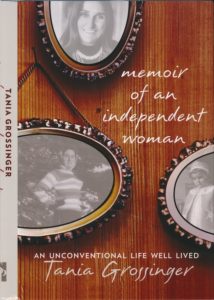 by Tania Grossinger (Skyhorse Publishing, 2013, $24.95 Hardcover). Those who enjoyed her "Growing up at Grossinger's" will enjoy this memoir of a life that interweaves the famous Catskills resort with Tania Grossinger's fascinating life as a publicist and writer. Grossinger addresses the book to Natasha, the daughter she never had, and uses it as a vehicle to explore her colorful life.
The Catskills: Its History and How it Changed America
by Stephen M. Silverman and Raphael D. Silver (Knopf 2015). While Silverman and Silver set out to chronicle what they saw as a centuries-old history that was central to American life, it's not the place where you get a lot special treatment of Jewish life there. There are special touches of history not found elsewhere, such an extensive discussion of Peg Leg Bates Country Club, the only black resort in the Catskills.  The Catskills also features many graphics, including a number not seen in other publications.  The book has nice glimpses of the famous comics, and material on latter-day hopes for gambling and penetration by both Eastern and Hasidic religious groups.
Displaced Persons: Growing up American After the Holocaust

 by Joseph Berger(Scribner, 2001.) Berger, a New York Times reporter, was born in Russia in 1944 and came to New York with his parents and three-year-old brother in March 1950. His parents were Polish Jewish refugees who had survived the Holocaust. Their working-class life in Manhattan and then the Bronx is a story of perseverance, hope, strong family bonds, and a communal caring for each other on the part of new immigrants who escaped from the Nazis. One chapter is devoted to the Bergers' vacationing at a Catskills bungalow colony.
Woodridge, 1946

 by Martin Boris (Crown Publishers). Martin Boris grew up on his parents' bungalow colony in Glen Wild, next to Woodridge. His familiarity with the local scene, his humor and sarcasm, his insight into the life of year-rounders, and his setting in the immediate post-World War II period, all combine to make a gem. Because it's set in the Catskills (surprise of surprises) the book has a strong sexual content.
Catskill Culture: A Mountain Rat's Memories of the Great Jewish Resort Area

by Phil Brown ($34.95, Temple University Press, 1998; Hardcover). Born to a small hotel-owning family who worked for decades in hotels after losing their own, Phil Brown tells a story of the many elements of this magical environment. His own waiter's tales, his mother's culinary exploits as a chef, and his father's jobs as a maitre d' and coffee shop operator offer a backdrop to the vital life of Catskills summers. Through Brown's own memories, archival research and the memories of 120 others, he recounts the life of guests, staff, resort owners, entertainers, and local residents . The book includes 91 b&w photos as well as a list of close to 1000 hotels that once existed in the area.
Retrospect: An Anecdotal History of Sullivan County, New York

by John Conway ($15, Purple Mountain Press, 1996; Paperback). Written by the official Sullivan Country Historian, the book covers a broad sweep of Sullivan County history, and this wonderful collection of historical pieces, written with a very colloquial, personal tone, contains a number about the resorts and personalities of the Jewish Catskills.
Back to the Land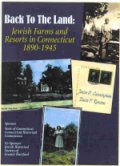 by Janice Cunningham and David Ransom. This excellent 186-pp. book , has interesting history and many graphics of the "Connecticut Catskills," including photos, floor plans, and lot diagrams. There is rich architectural description. The book is available from the Connecticut State Historical Commission, 59 South Prospect St, Hartford, CT 06106. Send $16 check payable to "State of Connecticut" and CT residents add 6% tax.
Miriam's Kitchen

by Elizabeth Ehrlich ($13.95, Penguin, 1998; Paperback) weaves a memoir of her mother-in-law, Miriam, centered on Miriam's recipes and the social connections nourished with food. In one chapter, there is a section on Miriam's Catskills bungalow, part of a collective owned bungalow colony that family and friends bought in the 1970s. While we don't usually think of bungalow colony life as full of great food, Miriam's bungalow was a feasting bungalow where memories were etched in the food.
Boychiks in the Hood: Travels in the Hasidic Underground

by Robert Eisenberg ($12, Harper Collins, 1995; Paperback). This quasi-travelogue book features interesting material on the Hasidic residents in the Catskills. George Kranzler's Hasidic Williamsburg: A Contemporary Hasidic Community (Jason Aronson Inc., 1995) does the same, but from a scholarly approach.
The Haunted Smile: The Story of Jewish Comedians in America

by Lawrence J. Epstein ($27.50, Public Affairs). Epstein addresses how Jewish culture and American openness gave birth to a new style of entertainment. He writes that "Jewish comedians in each generation were able to find in Jewish tradition, culture, and history a way to express the feelings of the wider American culture in which they lived. They drew on their heritage in ways they themselves didn't always understand. As they used that heritage to find ways to express truths about America, they transformed American culture, making Jews and Jewishness acceptable, even enviable." As you would expect, there is a good deal of Catskills material here.
The River and the Mountains: Readings in Sullivan County History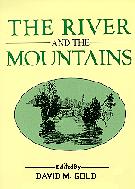 by David Gold covers the whole sweep of Sullivan County history, from the lifestyle of the Delaware Indians to the recent troubles of the resorts. The book includes letters, memoirs, and interviews, photographs and maps, and historical writing both popular and scholarly. Catskills Institute members will be especially interested in selections on the Loomis Sanatorium, early Jewish farms and boardinghouses, traveling to the mountains, organized crime in the Catskills, the Woodstock festival, and, of course, the hotels. Editor David M. Gold, a Sullivan County native, is a lawyer, historian, and member of the CI board of directors. The River and the Mountains retails for $27.50, but is available through the CI website for $20, shipping included. Make your check out to David Gold and send it to him at 337 North Ardmore Road, Bexley, OH 43209.
The Borscht Belt

by Joey Adams. Written while the hotels were still flourishing, the book provides an overview of the development of the resorts. Joey Adams, a comedian who spent childhood summers in the Catskills, reminisces about his youth and the development of show business in the area. This book has the best first-hand material on the life of the tummler.
Welcome Back to the Catskills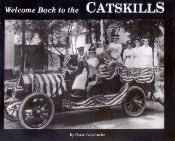 by Oscar Israelowitz ($29.95, cloth; Israelowitz Publishing Box 228 Brooklyn, NY 11229.) Architect, photographer, tour guide, and publisher, Oscar Israelowitz has assembled a very attractive book with hundreds of graphics from his own photos to railroad timetables to hotel brochures. There are informative captions, as well as several longer entries on Catskills history. The book is organized by several topics, including a nice section on the railroads, and then alphabetically by dozens of Catskills towns. It is a valuable addition to the history of the Jewish Catskills, and also has some material on local town scenes culture.
Roots Schmoots: Journeys Among Jews

by Howard Jacobson ($21.95, Penguin, 1995; Paperback). In this memoir, Jacobson, a British Jew, describes his journey to his ancestral home in Lithuania to discover his Jewish roots. Along the way he stops in the Catskills. Chapter 3, "People Who Need People," is a sarcastic look at his Rosh Hashanah stay at the Concord a few years ago. Mostly set in the dining room, it portrays the guests as negatively as possible.
Shadow Song

by Terry Kay ($14.00, Washington Square Press, 1995; Paperback). It is a beautiful story of love, friendship, memory, and returning that takes place in the northern Catskills in the Fleischmann's area. A southern Gentile's one summer waiting tables in a Jewish resort sets up a lifetime of relationships that are filled with warmth, humor, sadness, and insightful observations. After 40 years, Bobo Murphy's return to the Catskills produces a startling life change. This is a wonderful book to read, by an increasingly well-known writer.
The Lyceum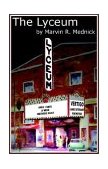 by Marvin Mednick ($16.95, Aventine Press 2002, Paperback) is a memoir about Marvin returning to his home town of Woodridge in the Catskills. When Marvin was 13, his dad, a projectionist, began teaching him the trade. He fell in love with the silver screen, and it became his lifelong hobby, even obsession. His story is a heart wrenching resolution between two brothers and the dark secrets of a family, and how a movie theater would affect so many lives.
The Afterlife Diet

by Daniel Pinkwater ($21.99, Xlibris Corp, 1999; Paperback). Known for his humorous commentaries on National Public Radio, Pinkwater has written of a world in which overweight people go to a certain heaven comprised only of their fellow zaftig departed -- and you know what, heaven is a Catskills hotel, full of fressers. And you know what else -- the guests still complain. This is a very funny book that includes a New York delicatessen where a psychiatrist conducts treatment while people eat; the guests/patients pay a combined bill for therapy and meals at the cash register.
Paradise, New York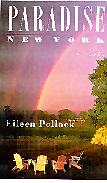 by Eileen Pollack ($17.95; Temple University Press, 2000; Paperback) Pollack has captured the myriad experiences of the Catskills in a way that no other novelist has come close to. She has taken on difficult themes, such as black-white romance, and a guest's death in the hotel. Pollack's characters are richly drawn, and make us feel like we are sitting at the pool, hanging out in the kitchen, and setting tables with the waiters. Looking at the period of decline and selling to Hasidic buyers, a granddaughter tries to save the hotel, even transforming it into a locale for ethnographic research. If you want the feel of a small Catskills hotel, no one shows it to you like Eileen Pollack.
Elijah Visible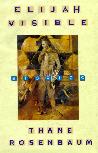 by Thane Rosenbaum ($12.95, St. Martin's Press, 1999; Paperback). Yet another of the new important Jewish writers, Rosenbaum has taken on the Catskills in his wonderful collection (Like many of the other stories in the collection, "Bingo by the Bungalow" centers around Adam Posner as he struggles to grow up as the child of Holocaust survivors. At Cohen's Summer Cottages in Kiamesha Lake, Adam is the only child in the colony. Adam's mother is a bingo addict and spends all summer preparing for the mammoth $200 Labor Day jackpot. Adam suffers despair, tragedy, and, of course, good times all against the backdrop of Holocaust memories and stories. Like other Rosenbaum stories, the deliverance at the end never comes--we are still waiting for Elijah, waiting for peace.
Waldorf of the Catskills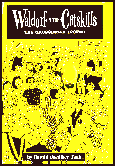 by Harold Jadiker Taub. This is an 'official' look at Grossinger's, complete with family recipes. Taub walks us through the family history from the earliest days of searching for a place in the country to the many developments that made Grossinger's famous worldwide. There is a particularly interesting chapter on the hotel's support for the US effort in World War II.
First Class Male

by Raven West ($17.95, Lighthouse Press; Paperback, available online). A New York lawyer moves to the Catskills to start a new career as a novelist and keeps getting rejection letters until the local postmaster secretly edits her manuscript. This mystery is set in the Catskills, though the town of Crystal Lake is fictional. Raven West is the pen name of Robin Cohen Westmiller who also wrote the essay, "Ellenville Always."
Memoir of a Catskill Hotelkeeper

by Carrie Komito. Carrie Komito, owner of the Aladdin Hotel for 6 decades, left the business at the age of 95. Finally free of the routine of hotel life, she wrote memoirs about those years, with the inspiration of her son-in-law, Sidney Offit, author of the wonderful novel, He Had it Made, and a past speaker at the Catskills Institute's conference. Carrie was also a past speaker. Essays such as "Portrait of the Hotelkeeper as a Young Woman" give us a glimpse into the daily life of hotel owners, their guests, and staff. Hostess, peacemaker, shadchan so many roles to play, and Carrie tells us how it went.
Loomis: The Man, The Sanitarium, and The Search for the Cure

by John Conway. New York City physician Alfred Lebbeus Loomis touted the benefits of the cold, dry mountain air of the Catskills, where he established the Loomis Sanitarium in Liberty in 1896. Sullivan County Historian, and Catskills Institute Advisory Board member, John Conway chronicles that history in this new book from Purple Mountain Press (pub date 2005). Conway also discusses other tuberculosis facilities in and around Liberty, a movement that helped shape the development of Sullivan County. This is Conway's fourth book on Sullivan County, the last of which was Dutch Schultz and His Lost Catskills' Treasure in 2000, which was featured on the Fox television series Million Dollar Mysteries on which John Conway appeared. His long-time familiarity with the area and his fine writing style give us a valuable look at this neglected, but important history.
Remembering the Sullivan County Catskills
by John Conway (The History Press, 2008). This is a collection of the long-running Retrospect newspaper column, which the official Sullivan County historian, John Conway began writing in 1987. A previous collection of columns, entitled Retrospect, was released in 1996. This new book features columns dealing with subjects as diverse as the history of the magnificent Dundas and Muller castles, the murder trial of notorious serial killer Lizzie Halliday, the evolution of tourism, and the history of golf courses and ski hills in the county. It also includes forty black and white photographs, some of which are exceedingly rare.
Funny Boys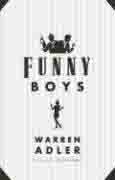 by Warren Adler (Overlook Press, 2008) is about a young "tummler," Mickey Fine, from Brownsville, Brooklyn who goes to work at Gorlick's, a Catskill Resort (circa 1937) that caters to the Jewish gangsters of Murder Inc. and their families and girlfriends. He meets Miriam "Mutzie" Feder, who has made herself over as a Jean Harlow look-alike and becomes the girlfriend of the notorious hit man Pittsburgh Phil Strauss. Mickey and Mutzie fall in love. Their affair and their suspenseful efforts to escape from the clutches of the Jewish mob are told against the authentic colorful background and inner workings of Catskill resort life. The novel also provides an inside look into the Jewish gangster culture of that era when the Italian mafia and Jewish hoodlums were allies in their murderous attempts to control the New York rackets. The novel explores that rich and exciting moment in American Jewish history when the descendants of immigrants from Eastern Europe struggled to assimilate themselves into American life. It also reflects the cultural phenomenon created by young "tummlers" like Mickey Fine whose burning ambition was to make people laugh and whose jokes and antics set the stage for the overwhelming Jewish influence on humor that resonates in the popular culture today.
Jackie and Me: A Very Special Relationship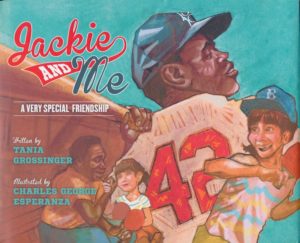 by Tania Grossinger; illustrated by Charles George Esperanza. (Children's book , ages 5-8- Sky Pony Press, 2013, $16.95 Hardcover.) Tania Grossinger, author of "Growing up at Grossinger's," got to know Jackie Robinson from all his time there. This book centers around Jackie's many visits to the hotel, and portrays their friendship, including Jackie's importance in her personal life and her understanding of racism.